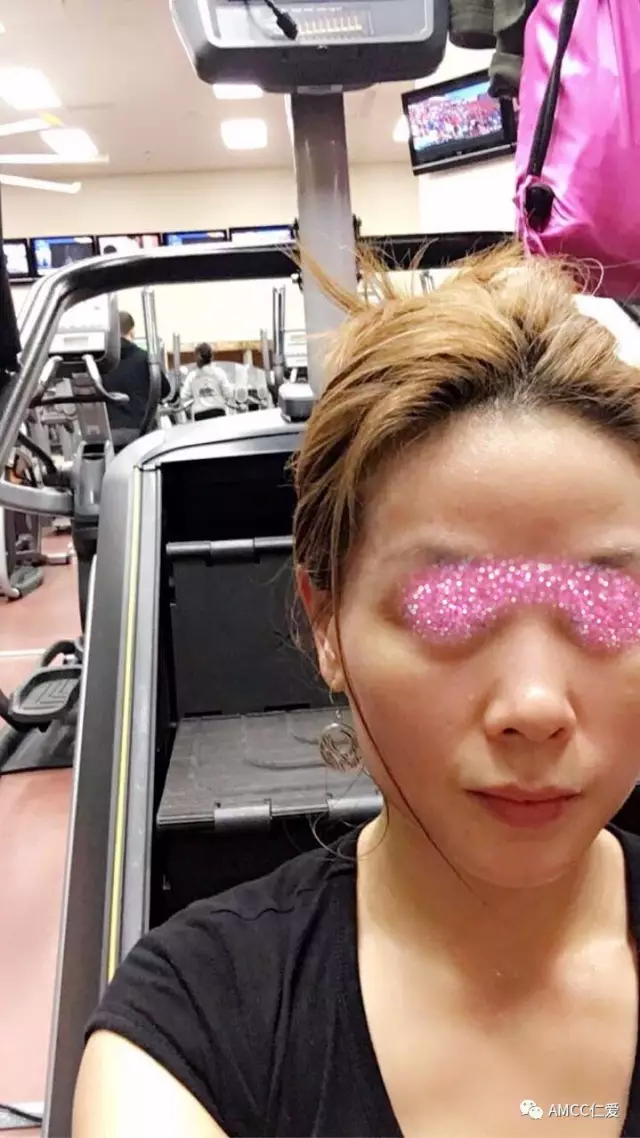 Jade is a very hardworking employee who often works during weekends. As a fitness ethusiastic, she spend most of her time at gym. Therefore she does not have too much free time on skincare routine and taking care of herself. Today, she finally made some time to visit AMCC, the first and only request she had about the treatment was "long lasting result", which does not require frequent visit to clinic.

This request is very common among clients, due to work schedule and travel frequency. Especially to office employees, time spending on skincare routine is a luxury. Therefore, long lasting cosmetic skincare procedures are in great need in modern days.

Patient File




Name: Jade




Concerns & Expectations


1 - Loss of skin elasticity, resulting in loss of facial contour


2 - Poor skin elasticity




3- The wrinkles of the skin on the neck accentuated




Before Picture


Beauty makeover
Jade exercise a lot, which helped her main good health and skin condition. However our skin becomes slack as we age. The loss of the clastic tissue (elastic) in the skin with age causes the skin to hang loosely. AMCC recommanded her Thermage CPT treatment: A revolutionary treatment for aging skin. Thermage® uses focused radio-frequency energy to strengthen collagen in your skin for a smooth, sleek look that can help you feel years younger. This once in a year skincare treatment is perfect for Jade.
Beauty Makeover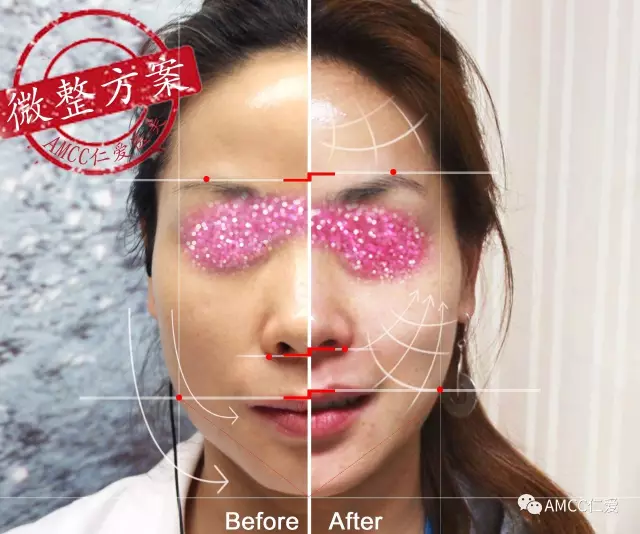 【The reason collagen pills are NOT recommended】
As we age, we produce less and less collagen, and that's where supplements come in. Collagen supplements are meant to help heal and repair skin and hair by regenerating the body with the necessary building blocks to restore the tissue, tighten your skin, and thicken your hair. As wonderful as it sounds to simply take a magic pill and look like you aren't aging, you should know there are some side effects that come along with it. Hypocalcaemia, fatigue, constipation, bone pain, and hypersensitivity reactions are just some of the reported repercussions of taking it. The promise of youth doesn't only come in the form of a pill, you can still prevent aging by sticking to a collagen-boosting treatment, like Thermage CPT.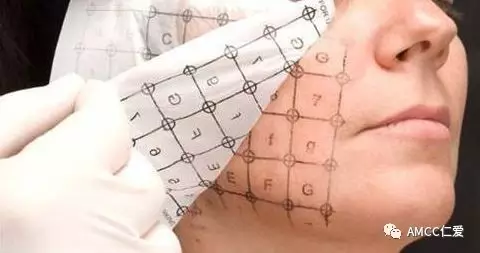 AMCC Assistant then took Jade in to the treatment room and applied the grid to her face and neck.
Cosmetic specialist Howard Wang is getting ready for the procedure
Howard started on the sides of the jaw line and worked his way up. He took more time on her neck and chin areas, which she was concerning about.
Thermage CPT can also get ride of cellulite on legs and arms safely.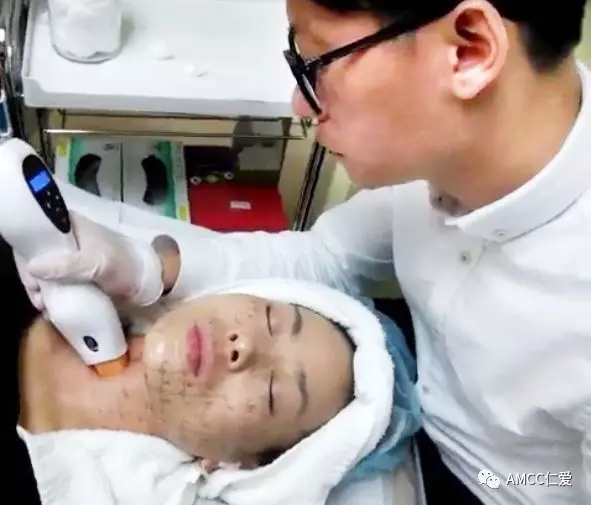 Before and after treatment for 3 months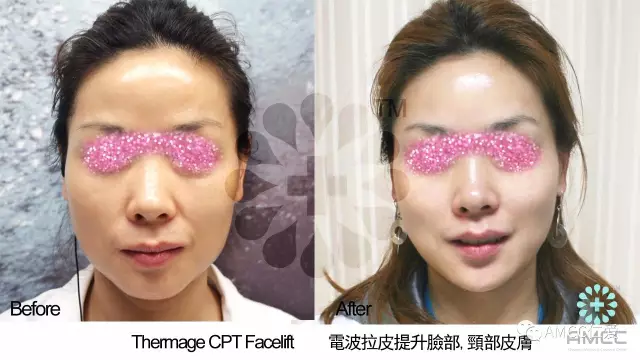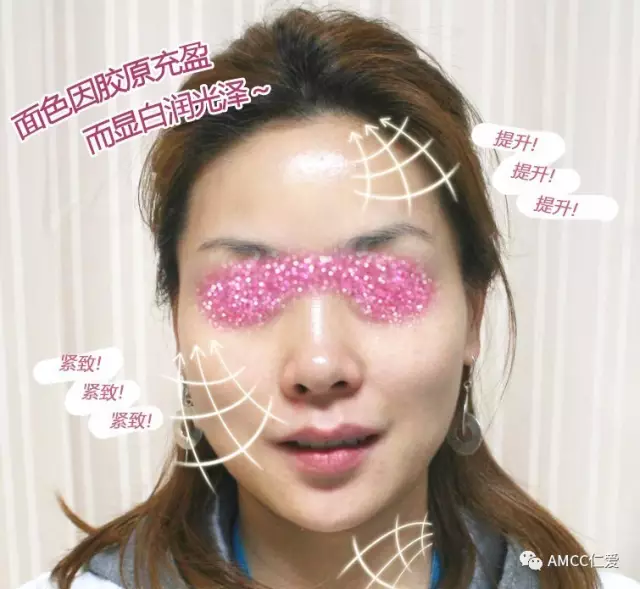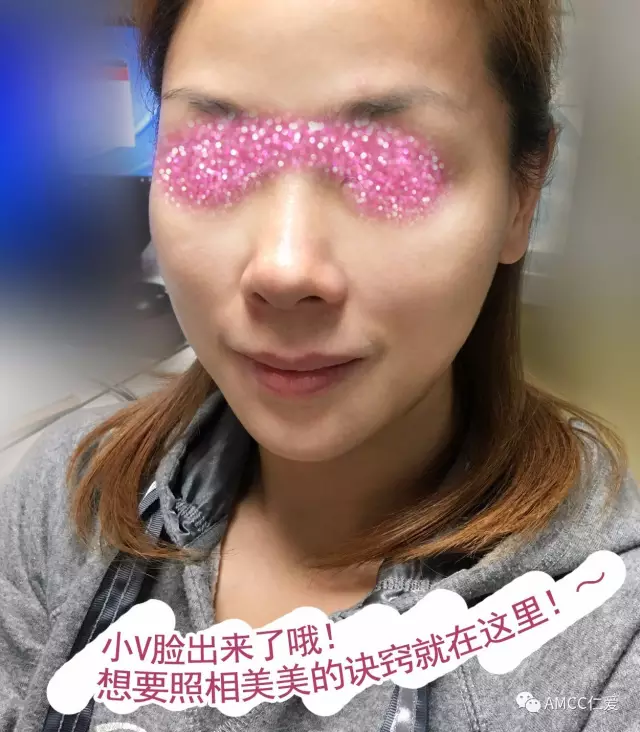 During her follow-up visit, Jade said, she just realized the importance of skincare procedures, and promised to make time for herself. As a woman, Taking care of yourself may seem like a full-time job. Neglecting that "job" though can harm your confidence, relationship and enjoyment of life. When she came back to work, the subtle glow on her face attract many attentions and questions about her "love life"...
She laughed and whisper "I am in a relationship, with Thermage!"